Company
Greeting from CEO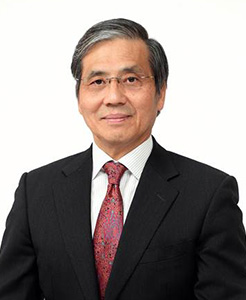 In the transition period of global business, we would like to support
the startup of new technology, new products and new business.
Based upon our experience, linking with global buiness partners,
and by connecting Japanese and overseas companies, we would like to achieve it.
 Especially China, together with SNK , we established subsidiary company
BENSAP in Shenzhen , and support market development in China.
The partner of BENSAP in China is the owner of Chinese logistic company,
who has Hitachi, Oki, Nittsu, Sagawa, Yamato and Chinese big company as their
customers. We will work for logistic as well in our operation.
 We have many new technologies and products in Japan.
We would like to introduce them into Japan and global market,
and contribute to the society.
 We are also contributing to hygiene by introducing Hypochlorous acid water tablets.
BENSAP is supporting logistics by a tie-up with HNK etc.
We are strengthening the support of Japanese large companies, SME and venture companies to develop China market and material procurement.

Representative Introduction
CEO:Hisayoshi (Harry) Aoki
After successful Introduction of Panasonic comunication equipment in Europe , developped business of
information,communication, broadcast , audio visual, security eqipments and compornents in Panasonic
Sweden and Norway and made great contribution of the sales and profit.
Developped Panasonic business of automotive camera , mobile phone camera
and medical camera module to Panasonic, NEC, Fujitsu, Nokia, Volkswagen etc.
Developped partnership with ASEAN and Chinese big TV manufacture for interactive TV middlewar at Zentek Singapore.
Managing Director at MUTOH Holdings Co.,Ltd, which is a listed company in 1st Tokyo stock exchange market
and Mutoh Industries Ltd. Managed global business operation for Americas, EMEA, Asia and Japan.
As division Director and responsible development and production of main Large Format Printer , introduced new products,
accelerated alliance , reorganized the group etc.
Established JGCC in Jan, 2018. ・ Business Alliance with SNK and established affiliates BENSAP in Shenzhen China. Chairman of SNK.
Co-propeller: Tosihisa Kuroda
Experienced R&D Genaral Manager , product planning and public business responsible in Panasonic.
Developped security cameras and time laps recorder, and extended application from CCTV camera
to automotive camera, mobile phone camera , medical cameras.
Co-propeller : Motohiro Amada
After engineer of Oki Electronics in Japan, worked as manager in Oki China factory.
M&A resposible in China and made strong relationship with Chinese manufactures and companies.
Established SNK in 2018.
Business alliance with JGC in 2019. JGC operating officer in charge of China.
profile
| | |
| --- | --- |
| CompnayName | Japan Global Consulting Co.,Ltd. |
| Business | Consultation for business development |
| Establisment | January , 2018 |
| CEO | Hisayoshi (Harry) Aoki |
| Co-propeller | Toshihisa Kuroda , Amada Motohiro (SNK) |
| Bank | Sumitomo Mitsui Banking Corporation , Hiyoshi branch |
| Address | 3-15-21 Shimoda-cho, Kouhoku-ku, YOKOHAMA 223-0064, JAPAN |
| URL | www.japan-global-c.com/top_en/ |
| email | aoki@japan-global-c.com , kuroda@japan-global-c.com |
| Phone | (+81) 80 4418 4880 |